FURever As Friends is a non-profit 501 (c) (3) organization of dedicated volunteers based in Gloucester County, New Jersey who love giving back to the community with the help of our certified pets. The services that we provide enhance the bond between people and pets in a nurturing environment and are specifically designed to offer unconditional love and pet-assisted therapy to people of all ages in a variety of different settings.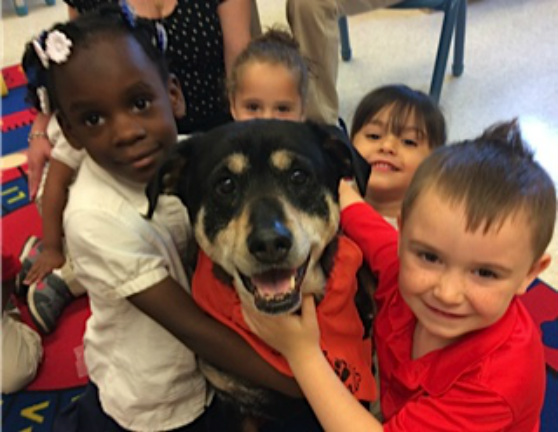 Mission Statement
Our mission at FURever As Friends, Inc. is to build on the natural relationship between humans and domestic pets in order to enhance the lives of children and adults.
Specifically, our organization has identified these five areas of emphasis:
To develop social skills and build verbal communication in children or adults who may feel more anxiety or discomfort with human interaction.
To increase willingness in children and adults to join activities that will enhance movement and pleasure and decrease loneliness and isolation.
To reduce anxiety and enhance relaxation for children and adults who may be experiencing situational or long-term stress.
To use the "contact comfort" pets afford in order to reduce depression and physical discomfort.
To build self-esteem and confidence in shy or insecure readers.